I have always been eager to learn about the modern Real Estate Trends in Pakistan. The reason was simply because I wanted to know how one of the most profitable investment around the world is evolving.
After deep market research I have gathered some points that will be helpful for readers interested in exploring the Real Estate Trends in Pakistan.
Pakistan in Changing Real Estate Trends
Pakistan is now the home of one of the rapidly changing Real Estate Market. A number of the country's largest cities are now areas of Real Estate Investment. In the same way as other developed nations, Pakistan is working on strategies to adopt sustainable practices in key urban areas to avoid extension.
The idea for vertical city development is aligned the sustainable growth strategies. It emphasizes the necessity of carefully planned high-rise projects. The purpose is to make the best utilization of the land available in an urban area and preserve its surroundings' natural environment.
All of these developments have resulted in an enormous Real Estate Trends change from flats to high-rises and other environmentally sustainable housing developments.
The revolution is paving way for innovative and well-planned Real Estate Trends that will help transform the cities where we reside in.
Causes Behind Change in Real Estate Trends
The Real Estate Market in Pakistan is expanding rapidly. Because of the growing population, the development of the real estate sector has blown up. Pakistan's Real Estate Market trends are evolving faster than they have been in the last few years.
A rise in population is causing an increasing demand and more opportunities.Many opportunities related to the real estate industry have been created in Pakistan. It's now easier to purchase a property than in the past.
In the end, many people are willing to buy and sell their property due to the increasing trend of buying your own home in Pakistan. The majority of people prefer buying their own homes instead of using rental properties.
A growing awareness of the benefits of buying your own home has resulted in many individuals deciding to purchase their own houses.
Real Estate Trends -Regulation of Real Estate
The Real Estate Industry in Pakistan is hugely able to boost the country's economy. With the highest demand per capita of housing in South Asia, you can observe that the demand for development in real estate has significantly outpaced the supply.
Lack of regulation and access to information, negligence, and an inadequate investment structure has slowed the nation's real estate development. However, the situation is rapidly changing due to the numerous actions of the government in power.
Regarding regulation, Pakistan has now established an official authority for the regulation of real estate, aiming to oversee the activities of developers and advertisers. It will monitor the development of real estate to guard against fraudulent activities and other misconduct.
The authority will also ensure that those who can invest in development projects get what they were promised.
Beyond these two important duties of regulation, the body will also offer developers and builders established standards for construction to ensure the security and sustainability of residents.
Since the majority of the court cases in Pakistan are based on land disputes, the regulator will also work towards establishing an expedited trial system via appellate court tribunals. If it is executed in spirit and letter, the regulatory authority's creation will revolutionize Pakistan's Real Estate Trends.
Real Estate Market as an Individual Industry
Another encouraging trend for Pakistan's residential real estate industry is the awarding of an industry sorting to the construction industry.
Since real estate is linked to over 40 other industries, the growth of one sector is directly connected to the expansion of the other industries. This has enabled the government to create tax advantages for developers looking to build affordable housing as part of the Naya Pakistan Housing Programme.
Many incentives for taxpayers will encourage investors from both the local and foreign markets to invest in the project and will provide affordable housing for millions of residents in Pakistan. The government has also supported the scheme with reforms in the regulation of housing finance.
The regulation now requires commercial banks to provide some mortgages to the poorer portion of the populace. This has enabled the middle- and lower-income groups to get access to financing for housing at no cost over various times.
Numerous projects have been completed in the course of the program. Another positive aspect of the property market of Pakistan can be seen in the adoption of technology. For more details about how Digitalization has changed the Real Estate Market you can read
Digitalization of Real Estate -Role of IT in Growth of Business
The Real Estate Market has always been infamous for its slow technology adoption however, artificial intelligence and big data, as well as virtual real-time, augmented reality along with digital maps of the land, have been made available in Pakistan through companies such as Shakrial& Co and Plots Map.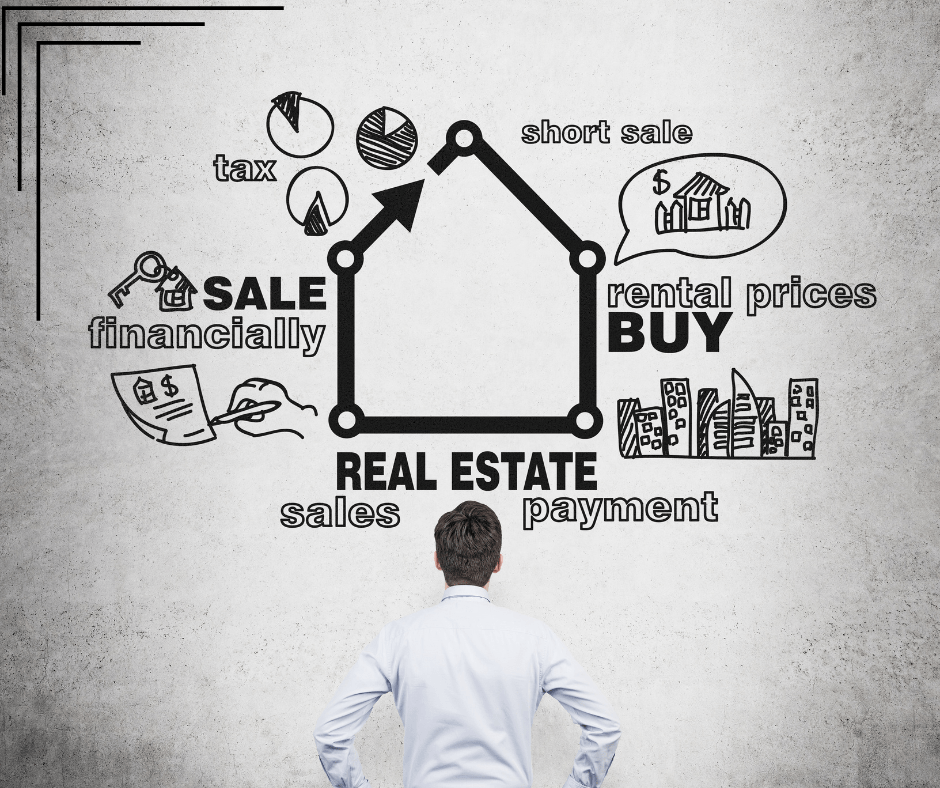 Change in Prices with Evolving Real Estate Trends
Due to the rise in demand, the price is anticipated to increase in real property in Pakistan. Property prices have generally been rising in Pakistan.
The reason for this is the lower interest rates and fixed mortgage rates. Growing numbers of individuals are willing to invest in properties.
In turn, the costs of real estate have risen all over. Real Estate prices in Twin Cities are generally less high. This is because Lahore is still in the process of developing.
The suburbs of Rawalpindi and Islamabad are a new draw for a lot of people. Particularly for the middle class of Pakistan, it is a long way from the city and draws more attraction. The peace and tranquility the place provides usually provide more to many.
Predictions about Future of Real Estate Market in Pakistan
The property in prime locations in cities such as Karachi, Lahore, and Islamabad are highly sought-after by both consumers and realtors. The cost of these properties is now in the millions of Rupees.
A typical Kanal property in a place such as Bahria Town Gulberg and Defense could cost from 4 to 7 crores. The price has increased quickly, and they're almost five times higher than they were just a few years ago.
People who own the property aren't selling it and are looking forward to increasing prices. It is still to be seen whether this denial and waiting for buyers willing to pay will be successful in the end or when the market will collapse.
With the market's current condition, numerous people consider this the ideal opportunity to buy Pakistan Real Estate. There are many companies and realtors like Shakrial&Co that are busy purchasing projects that will take many years to complete.
Many housing societies are currently being constructed in the suburbs of many large cities like Rawalpindi and Islamabad. Some of the top housing societies that Shakrial&Co deals in are:
Lahore Smart City
Mumtaz City
Top City-1
University Town
MIECHS G-16
Most of them are focused on the upper price point of the market, with prices in the tens of thousands to a hundred-thousand-Rupees range.
The owners aren't selling their properties, and prices will drop when the selling spree starts. This could be a swift change from the current trend and will bring an end to the real Estate boom that is taking place in Pakistan right now.
Another thing to note is their desire to Invest in Real Estate. Many people are taking out home loans. However, an increasing interest rate leads to an increasing percentage of them defaulting on their loans. This is a negative indicator for the market.
Real Estate Trends- Describing the Change
High-Rise Buildings
The development authorities of Karachi, Lahore, and Islamabad, three of Pakistan's economically active cities, are now permitting high-rise construction, and the cityscapes of these cities are rapidly changing.
In 2000, Lahore Development Authority (LDA) released new guidelines that favor the construction of high-rises within urban centers.
The new guidelines were followed by another significant development when Rawalpindi Development Authority (RDA) made similar changes to its authority.
A rise in the construction of high-rises has also helped the construction and development industry. Individuals who work with raw materials are gaining more workers, and businesses, as well as engineers, architects, and designers, have new opportunities to work.
The real estate industry in Pakistan is also preparing to build tall buildings. Buildings with a maximum 150-meter height require creative design and construction methods.
Shakrial Arcade is lined with high-rises, and it's the only city in Pakistan to be home to multiple finished and under-construction tall buildings.
Mixed-used Developers
The concept of mixed-used construction is among Pakistan's top well-known Real Estate Trends in recent times. As the name implies, it's a kind of development in real estate that houses well-planned residential, commercial, and occasionally corporate complexes all under one roof.
Mixed-use developments are typically located in the nation's sprawling and bustling cities of the major metropolitan areas.
Another benefit of the country's expansive and busy urban centers of metropolitan regions is the availability of indoor facilities and a secure environment.
Gated Community
Alongside high-rise apartment house and mixed-use developments of gated communities, residential development is also growing in Pakistan.
Housing projects like Capital Smart City in different parts of Pakistan have turned the deserted suburbs in certain cities into separate but ultramodern housing communities.
It's not wrong to claim it is true that Capital Smart City in Lahore, and Islamabad have laid the groundwork of a gated community that is ultramodern and lives in Pakistan.
With the growing popularity of gated housing societies across the country, numerous stakeholders and investors have focused their attention on the rapidly growing and new trend in a property.
Villa Apartments
There is no longer a time when the largest mansions were classified as villas. With a focus on maintainable construction and development methods, home sizes have decreased over the past few years.
Making the most efficient utilization of living space, villa-style houses are being built in every other housing project across the country.
To ensure top-quality and visually appealing urban layouts, most housing units within the same residential area have the same dimensions and are designed uniformly with modern designs.
This could include a single-level or multi-story building with modern amenities for the neighborhood. In some of the largest Pakistani cities, tiny villas are added to carefully-planned gated communities, offering luxurious and contemporary living on a tight budget.
Real Estate Projects
Numerous large-scale real estate developments are in progress across the nation. Each city has its investment possibilities. So, it's a good idea to evaluate all your alternatives before making a final choice.
Islamabad/Rawalpindi
University Town, Top City-1, Mumtaz City and Capital Smart City are prominent residential communities within the two cities, which can provide an impressive return on your investment.
Beyond these two societies, there are also homes in the Bahria Enclave and Faisal Town
Karachi
Bahria Town and DHA are two major mega-projects with appealing and profit-making investment opportunities. Overseas Pakistani particularly would be encouraged to make investments in this area.
Lahore
Several multi-purpose, high-rise projects are being developed in Lahore, which allows you to invest in offices, commercial shops, penthouses, apartments, and so on. A real estate investment in such developments could prove highly profitable.
There are several communities in Lahore (such as Bahria Town, Bahria Orchard, and DHA) where residential and commercial areas are distinct and independent and allow residents to reside in a peaceful and tranquil atmosphere.
What You Should Be Doing in 2022?
Based on the current analysis and forecasts, it's evident that 2022 will change the Real Estate Trends market game. So, buyers and sellers must start the process.
For instance, if you are an owner, you must advertise your business on reputable real estate websites. This will improve your business's visibility and allow you to interact directly with your customers.
You could also grow your company's social media marketing and build a more extensive online presence.
Frequently asked Questions /FAQs
Is It a Good Time to Buy Property in Pakistan?
According to the real estate market analysis, it is not specific period for investing in property. With the current economic climate and with the rising trend in the growth of population and the rising cost of housing, there is no time to purchase a home.
Based on the fable of 'demand and supply,' this real estate market is in a boom.
However, before that, there was a lack of confidence among people to invest in the stock market. They were interested in other industries like that of the market for stocks.
In the end, the investors clung to their portfolios because of fluctuations in profits, losses, and losses. In addition, the most recent trends in housing in Pakistan massively attracted the attention of investors.
Are Property Prices Going up in Pakistan?
The increase in the cost of any item is directly proportional to the rate of inflation. The rate of inflation in Pakistan is very high at present. This is the reason why the prices of property are rising.
Furthermore, the booming development of housing societies has caused people to be so enthused to move.